Small custom work Challenging manageable products and parts
We may be equipped for large projects, nevertheless we are flexible enough to carry out smaller metal works. Whether you come to us with designs, prototypes or detailed drawings of challenging, manageable products and/or parts made of steel, aluminium or stainless steel, we can help. These can vary from a few centimetres to several metres.
Single pieces and series production You can ask the utmost from us in terms of difficulty!
The know-how of our craftsmen and the state-of-the-art machinery they work with, enable Breman Machinery to carry out projects with a high degree of difficulty. Therefore, engage us as a production specialist for unique single pieces or serial productions that demand the utmost from us in terms of material and machining.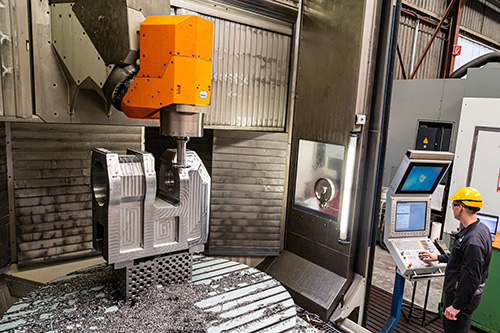 Flexibility You are assured of short lead times!
We always keep part of our production capacity flexible, enabling us to adjust it quickly. This facilitates the response to your rush job, temporary need for extra production capacity or structurally required support for the production of smaller metal works. It also gives you short lead times.
Unburdening You assign us the role that you consider appropriate in our cooperation!
For smaller metal works, we can both fully and partially relieve you of the burden of production, assembly, finishing, packaging and transport. Whether we are asked to take care of the total picture or are only involved in the production process, we are happy to play the role that you find most fitting in our cooperation.