Chela crane for offshore industry
We produced a Chela crane in cooperation with our client in the offshore industry. This special crane is named after the claws of a crab, due to its similar movement characteristics. The machine is designed to reduce construction time and increase safety.
The crane meets the high NORSOK requirements. We made this completely new design from start to finish, in close consultation between the engineer, project manager and mechanics. Welding, processing and corrosion protection took place in Genemuiden. The assembly took place in IJmuiden, as well as the Functional Acceptance Test (FAT) and Load Test. A third-party took care of the installation and programming of the electronics.
As our site in IJmuiden was large enough to house the crane, it could be fully assembled during winter, including the test frame.
Back
More news & projects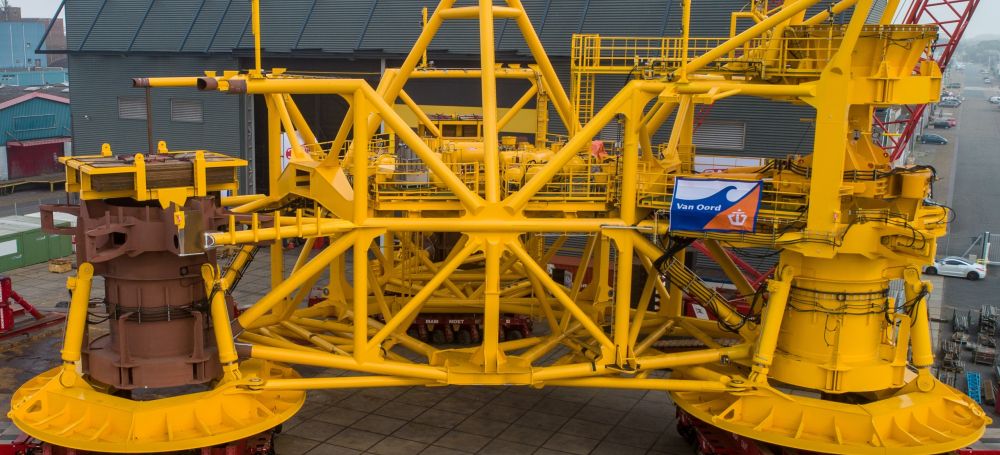 Piling Template
Commissioned by Van Oord we manufactured this Piling Template for the St. Brieuc wind farm
Read more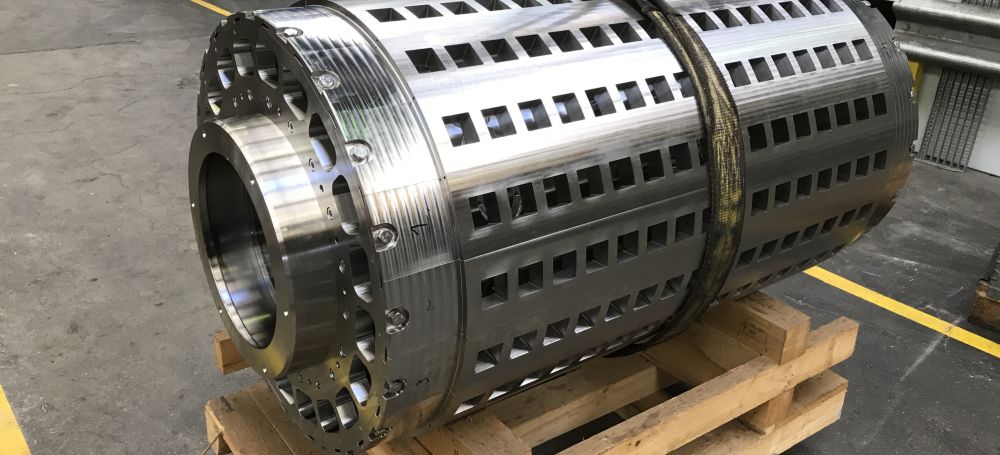 Roll for biscuit and waffle production
Commissioned by a company in the food industry, we made a roll to produce biscuits and waffles.
Read more
If it takes
extreme precision