Different components of a hot rolling mill
Breman Machinery produced several components for a hot rolling mill in a steel mill. This machine rolls out slabs of steel and rolls them into coils. We produced the clutch and the guide beams and we overhauled the housing of a rolling machine.
The clutch transfers the forces of the engine to the roller drum. Our work for this project consisted of carousel turning and boring of the thick shaft. The difficulty lay in machining in places that were not visible. In situations like these it all comes down to professional know-how and confidence in the equipment. Close cooperation with the CAD-CAM programmer is also crucial.
We sourced the material for the guided beams and carried out the welding, machining and corrosion protection, according to the specific requirements of the customer. For the overhaul of the housing of a rolling machine, the customer provided an inspection report. From there, we worked on a complete overhaul of the machine which required disassembly, cleaning and repairing components where necessary. Corrosion protection and assembly were also part of our project brief.

Back
More news & projects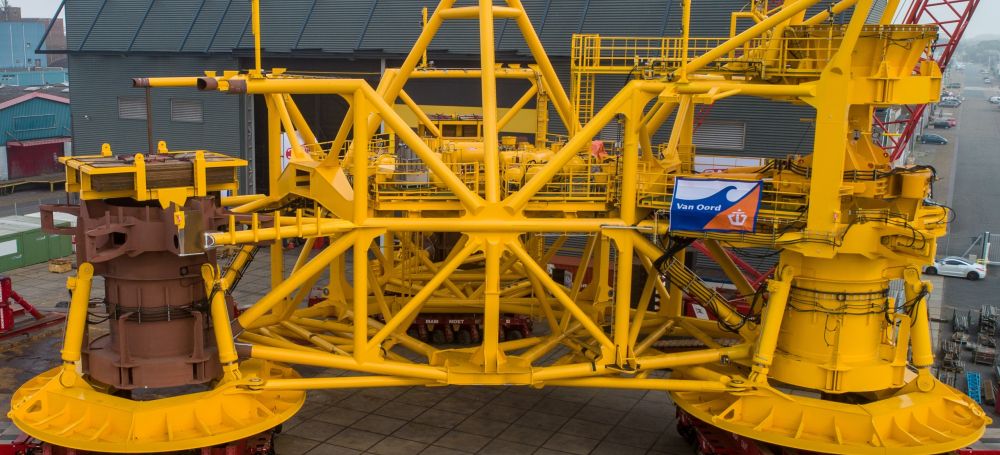 Piling Template
Commissioned by Van Oord we manufactured this Piling Template for the St. Brieuc wind farm
Read more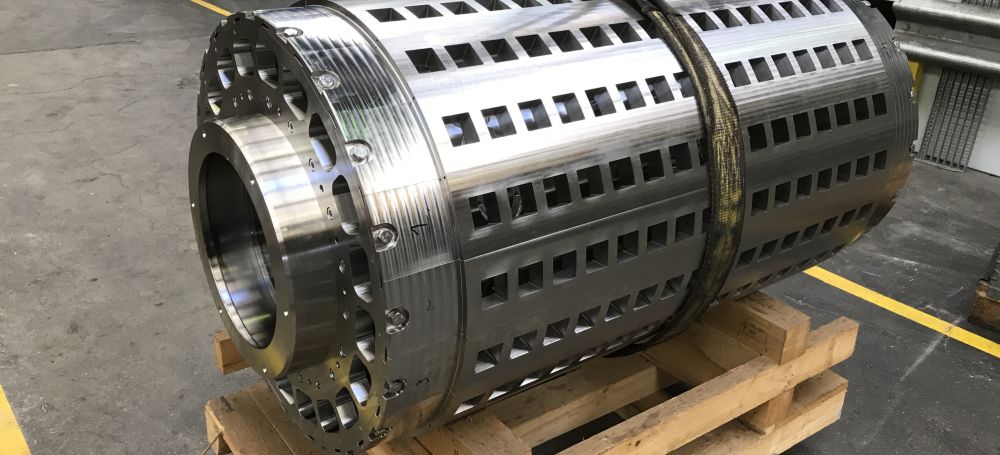 Roll for biscuit and waffle production
Commissioned by a company in the food industry, we made a roll to produce biscuits and waffles.
Read more
If it takes
extreme precision