Motion compensated crane for a walk-to-work vessel
For another company in the offshore industry, we were required to produce a motion compensated crane, designed for a walk-to-work ship. This enabled hoisting operations to still be controlled with such a high crane capacity. As a result, it is possible to work at sea almost year-round.
The difficulty with this job was ensuring the correct alignment of the composite sheet metal structures that slide together, together with the welding, processing, corrosion protection and assembly, which all needed to be completed in a tight eight-month timeline. We carried out the functional mechanical test in our workshop in collaboration with the client.
Back
More news & projects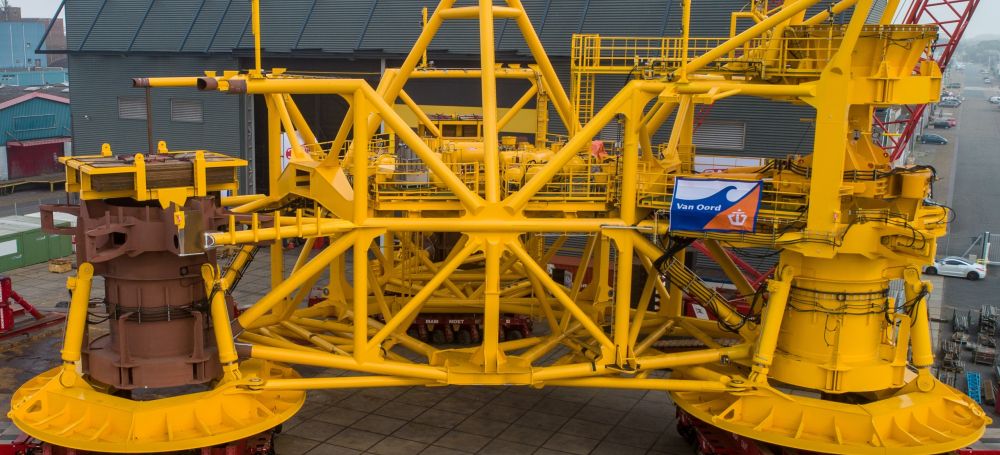 Piling Template
Commissioned by Van Oord we manufactured this Piling Template for the St. Brieuc wind farm
Read more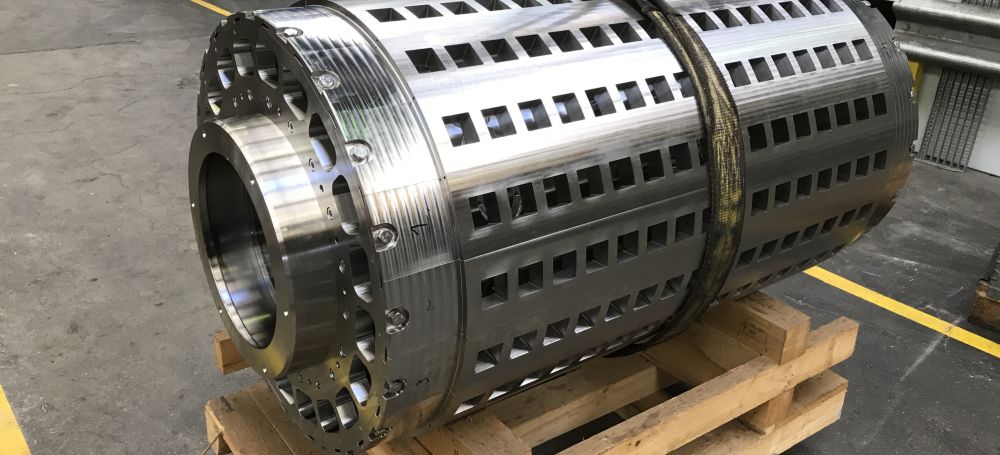 Roll for biscuit and waffle production
Commissioned by a company in the food industry, we made a roll to produce biscuits and waffles.
Read more
If it takes
extreme precision