Steel structure for a storage silo
We produced the complete steel structure for a mammoth silo (100m3) for a company active in storage systems for bulk goods. The 'material handling unit' transports the material both inside and outside the silo. We took care of the construction work, the processing operations, assembly, corrosion protection and the sheet-metal work. The Functional Acceptance Test (FAT) was also carried out here before the silo was transported to China.
Breman Machinery has years of experience in manufacturing such large steel structures. proving time and again that we are a jack-of-all-trades business when it comes to our specialisation. This project required us to work with sheet structures and long beam structures (up to 24 metres); something we're quite used to. The height of our production workshop made the construction of this large silo possible.
Back
More news & projects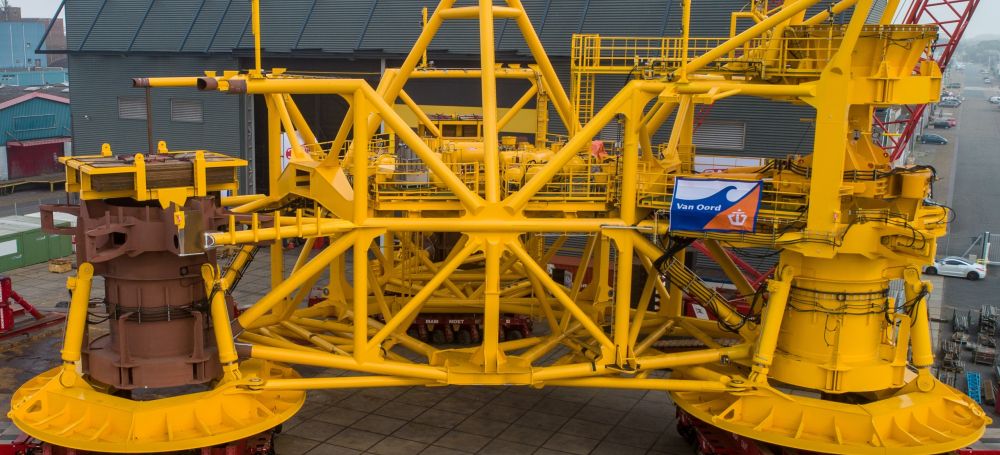 Piling Template
Commissioned by Van Oord we manufactured this Piling Template for the St. Brieuc wind farm
Read more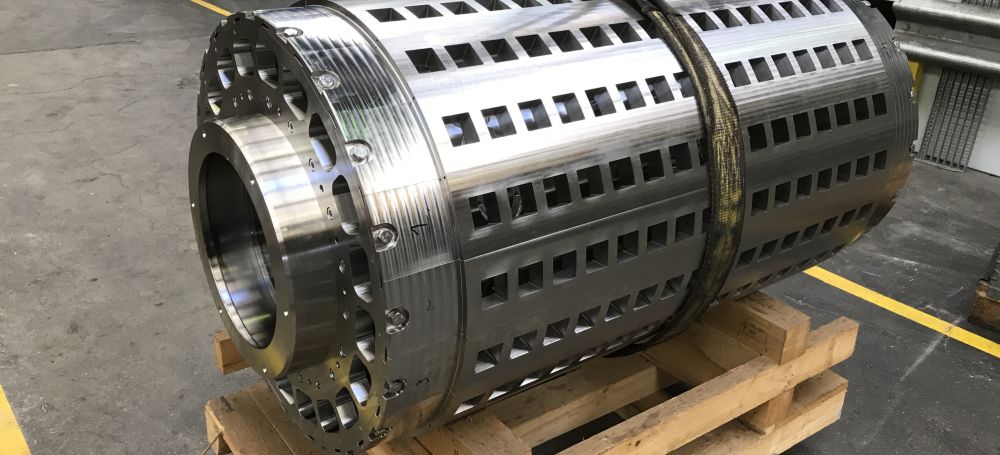 Roll for biscuit and waffle production
Commissioned by a company in the food industry, we made a roll to produce biscuits and waffles.
Read more
If it takes
extreme precision