Upending tools for handling foundation piles of wind turbines
We produced two upending tools for a customer in the offshore industry, which were used to pick up 1000 tonne mono tubes from a horizontal position, place them vertically and then pile-drive them. In this way, the mono tubes anchor wind turbines at sea.
The project required the production of a rotating lifting and clamping component, which required a pipe section 220mm thick. We took care of the heavy rolling work, the welding of the high-strength steel, the processing and the corrosion protection in Genemuiden. We made our site in IJmuiden available to the client's specialist contractors for the assembly.
Back
More news & projects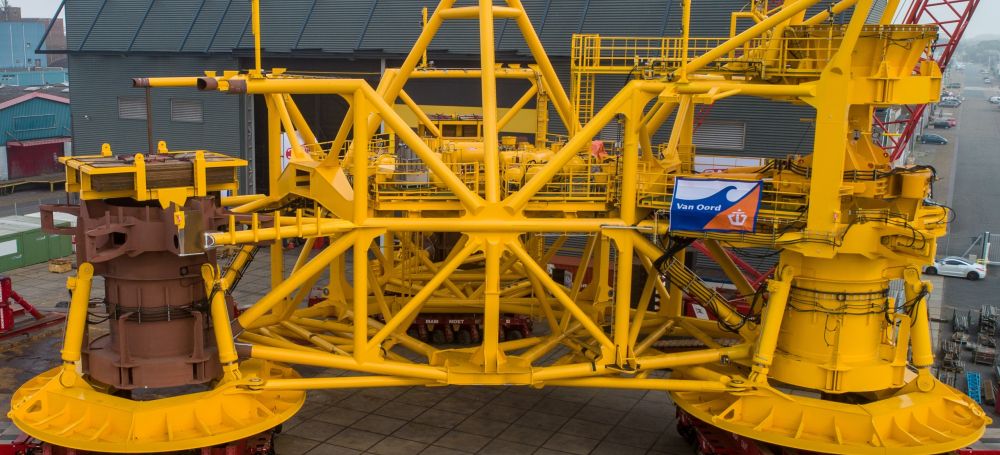 Piling Template
Commissioned by Van Oord we manufactured this Piling Template for the St. Brieuc wind farm
Read more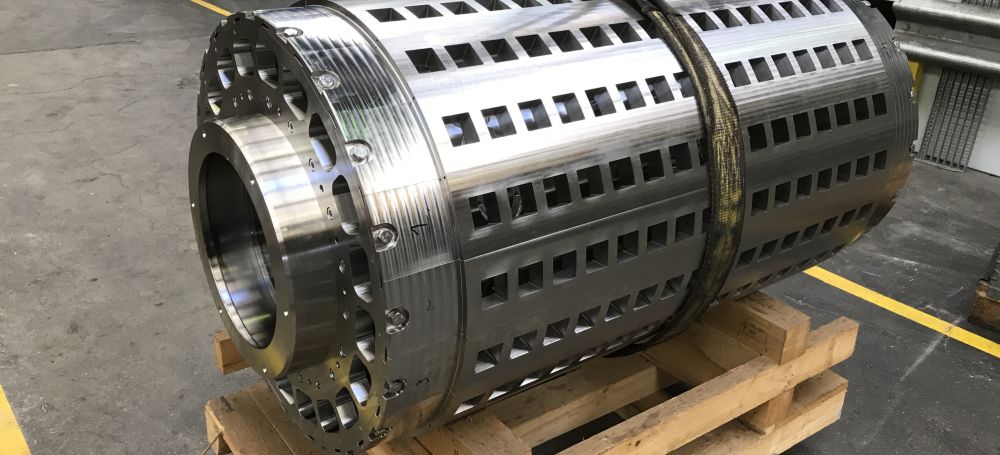 Roll for biscuit and waffle production
Commissioned by a company in the food industry, we made a roll to produce biscuits and waffles.
Read more
If it takes
extreme precision